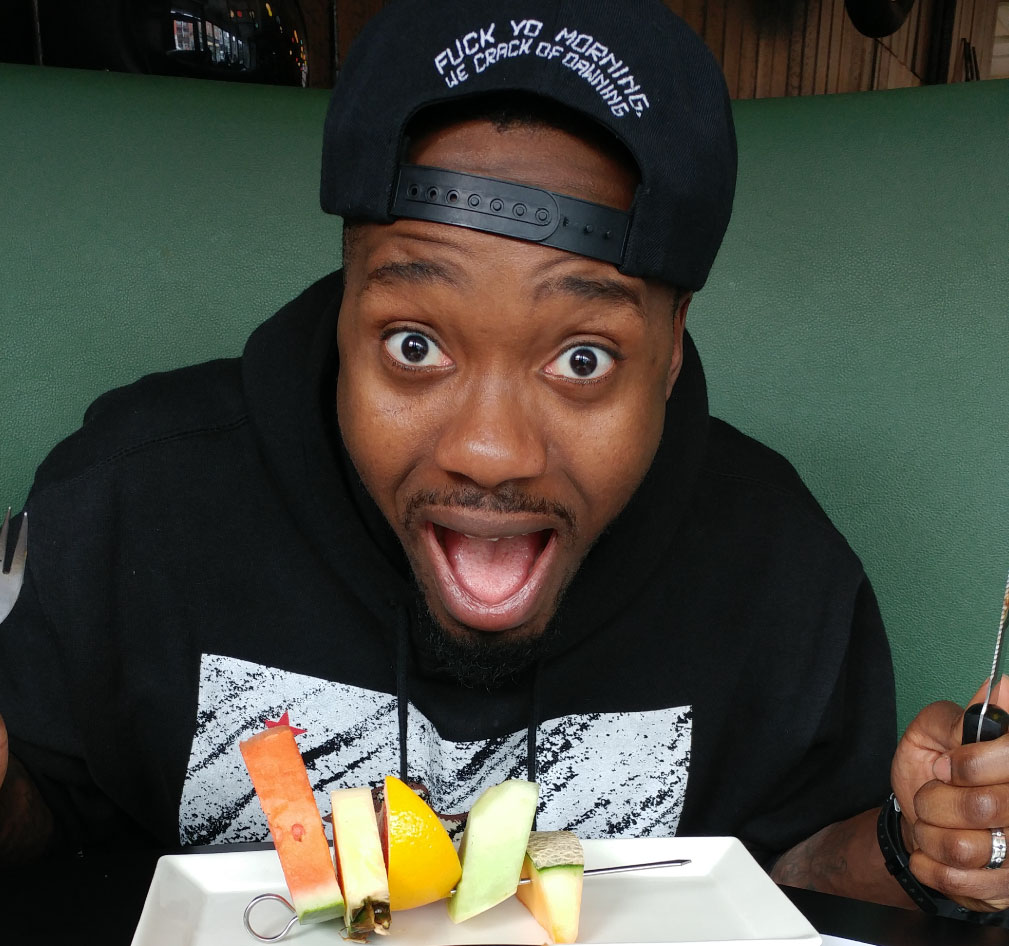 In the morning, I usually lean for a quick and efficient recipe that will give my body all the nutrients it needs.  Just like many of you, I don't always have time to sit down and eat my breakfast. On most the days, I hit the gym early or directly head into meetings. Breakfasts on the go fit my lifestyle, but it doesn't mean I'm not eating right! As the most important meal of the day, I like to start my days right. A good breakfast is essential for me, so I'm sharing with you some of the recipes I make.
ENJOY!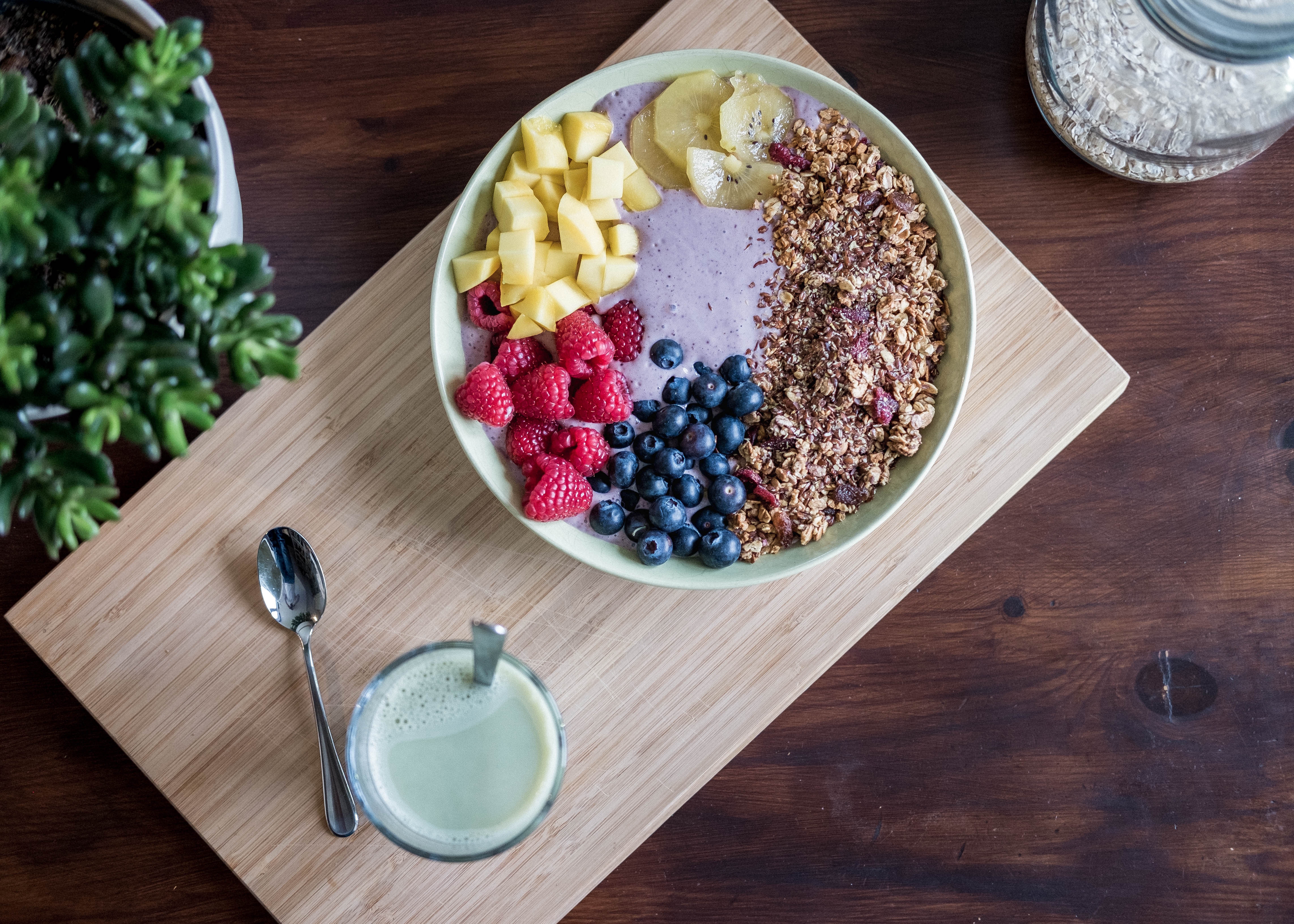 You've probably heard about it, and have seen it on many Instagram posts, but have you ever tasted it ? If not, you're missing out on some good stuffs!
What makes this recipe so special is the Acai. It's a tiny, purple berry with incredible superpowers! Full of antioxidants, it does wonder on your body and has a dark chocolate taste.
Ingredients :

•  125 ml coco water or milk
•  A banana and a choice of fruits (kiwi, strawberries, raspberries, etc.)
•  Acai powder
•  Almond
•  Grated coconut
• Muesli
• Oats
• Chia
Prep' :

You'll first need to decide the flavor of your smoothie, which is the foundation of this recipe.
As for me, I like to put in a banana with a mix of berries. I add about 125ml of coconut water or milk (milk makes the recipe smoother) and a bit of Acai Powder. Once everything has been mixed (I hope you have a blender, it helps!), I use whatever I have as toppings – Almonds, Hazelnut, Grated coconut, Berries, Oats, Chia, Kiwi… And I'm good to go!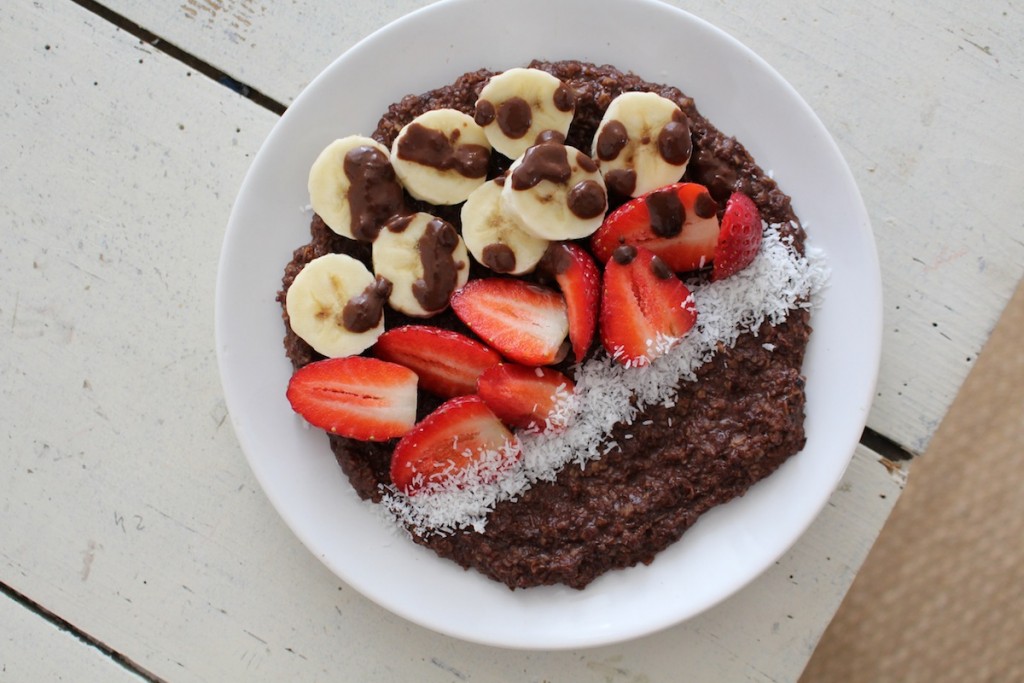 Porridge doesn't LOOK good, but IS good. It's also simple and healthy !
Ingredients :
•  Half a cup of oats
•  3/4 cup of milk
•  1/4  cup of water
•  3 tbs of cacao powder (with no added sugar)
•  Agave Syrop
For the toppings : it's really up to you. Banana, strawberries, grated coconut, maple syrup, etc.
NB : This recipe can also be made without chocolate, which will allow you to top your oats with honey and, or cinnamon.
Prep :

First, you put the oats in the saucepan with the milk and the water. You let it cook for about 3 minutes, at medium heat. Then I add the chocolate powder. Once everything is well-mixed, I transfer everything on a plate and then I add the toppings just like for the above recipe. Quick and good !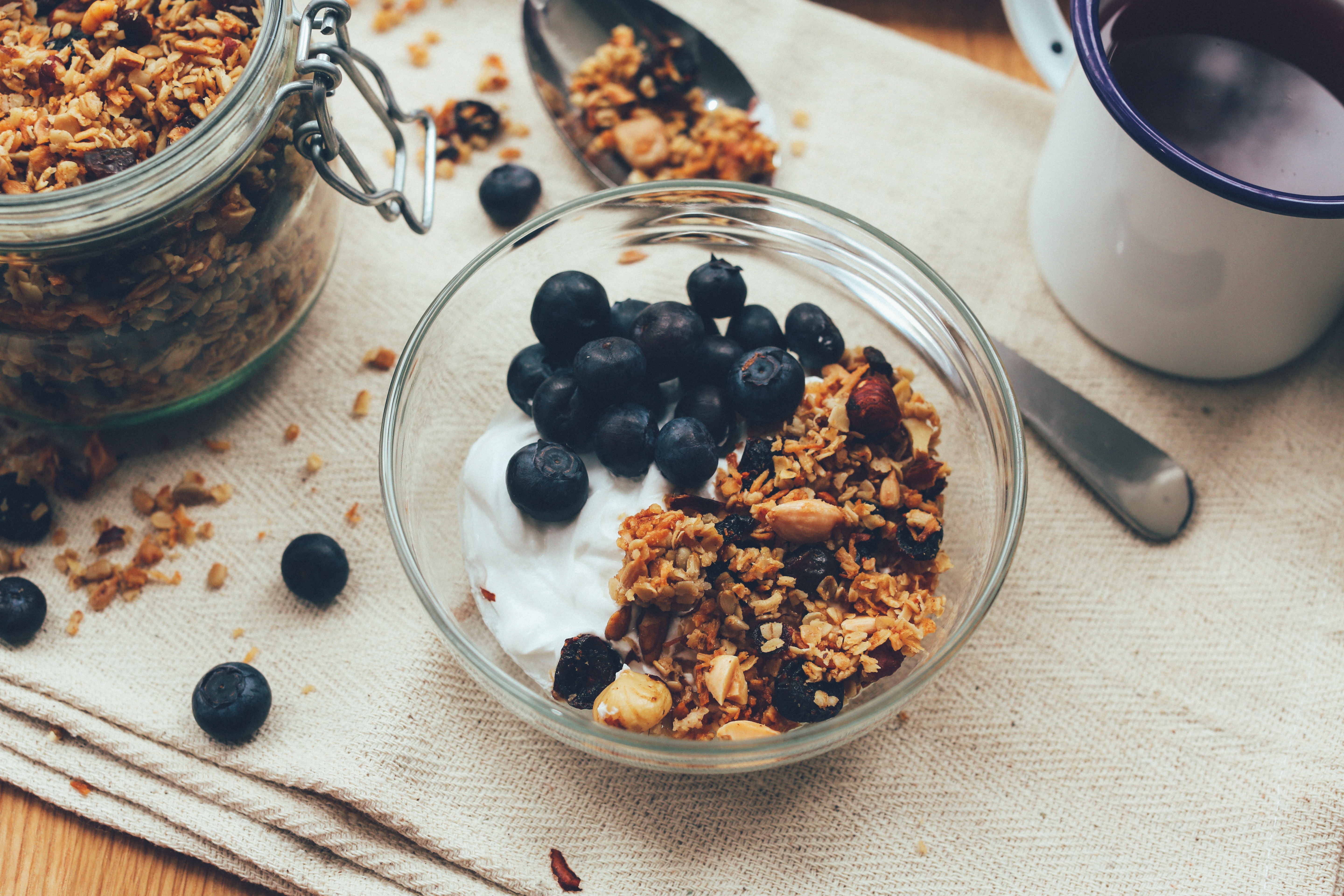 Ingredients :
•  Coconut oil
•  Oats
•  Allspice seasoning
•  Cinnamon
•  Almond
•  Walnuts
•  Hazelnut
•  Cranberries
Prep :
You put about 1/4 cup of coconut oil in a saucepan, with the allspice seasoning and cinnamon (it really depends on your taste. I put a tsp. of each). You let it cook at medium heat for about 5 minutes. In a bowl, mix a cup of oats with shredded almonds, hazelnut, and cranberries. You pour the coconut and spices mix into the bowl and stir until you feel like everything is well covered.
Spread the mix on a baking tray and let it cook at about 400 F for 12 minutes. Be careful. I find the best temperature and time is not the same depending on your type of oven.
4) THE POWER BOWL
For those who prefer to eat salty in the morning!
Ingredients :

•  Quinoa (For half a cup of quinoa, use one cup of water)
•  An egg
•  An avocado
•  Hazelnut
•  Spinach

Prep' :
You'll need to cook your quinoa, harboiled an egg and cook some spinach at the same time (hope you have it in you to multitask!) Once everything is cooked, put the quinoa in your plate first. Then go on and add the rest.
NB : Top that with a honey mustard dressing and you won't regret it.
5) ALL WHEAT BREAD
Ok, this one is pretty simple, but it's a classic so I had to put it out there !
Ingredients :
•  All wheat bread
•  Honey or peanut butter
•  A banana
Do I really need to explain the preparation phase ??? 🙂
Okay guys, that's it for me for today! I hope you'll enjoy some of these recipes. Let me know what you think of them by commenting on my Instagram page or facebook page!